I'm re-blogging this because I couldn't agree more. I've felt this way for a long time – and this author uses just the right words to make the case.
CNN Belief Blog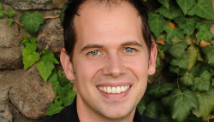 Editor's note:John S. Dickerson is author of the book "The Great Evangelical Recession: 6 Factors that Will Crash the American Church … and How to Prepare" and senior pastor of Cornerstone in Prescott, Arizona. Follow him on Facebook or Twitter @JohnSDickerson
By John S. Dickerson, Special to CNN
Last week a high-profile American writer and news personality asked me a painful question: "Hey pastor, can a Christian tweet hate?"
It was not a hypothetical question. He was asking because some of his 1.3 million Twitter followers claim to be "Christian," and some of the meanest, most perverse hate-tweets he receives come from these self-proclaimed Christians.
We've all seen folks, Christian and otherwise, lose their cool in a Facebook face-off or in the comment section under a controversial news story. But as I scrolled through the "Christian" hate tweets to this news personality, I was baffled and…
View original post 805 more words